espinas (1998-1999)
Although not specifically about mobiles, espinas draws many concepts from them. I became fascinated with the work of Alexander Calder (1898-1976), who is largely credited with the invention of the mobile.
[an object surrounded by others] of different sizes and densities, .... colours and temperatures, .... some at rest, while others move in peculiar manners.
I would have them deployed some nearer together and others at immense distances. - Alexander Calder.
espinas was first performed by the New Ensemble of the RNCM, 21 June 1999, Manchester, conducted by Clark Rundell. The 2001 revised version was first performed by the London Sinfonietta conducted by Garry Walker, at the Queen Elizabeth Hall, London, 22 April 2001.
The work is dedicated to Anthony Gilbert and Simon Holt.
instrumentation:
flute, oboe, clarinet, bassoon, horn, percussion (Hi-Hat, Tam-Tam, Congas, Tom-Tom, Kick Drum, Bass Drum, vibraphone, crotales, triangle), harp, 2 violins, viola, cello, contrabass.
1 1 1 1 : 1 0 0 0 : 1 perc, harp : 1 1 1 1 1
duration: 20 minutes ~
sound clip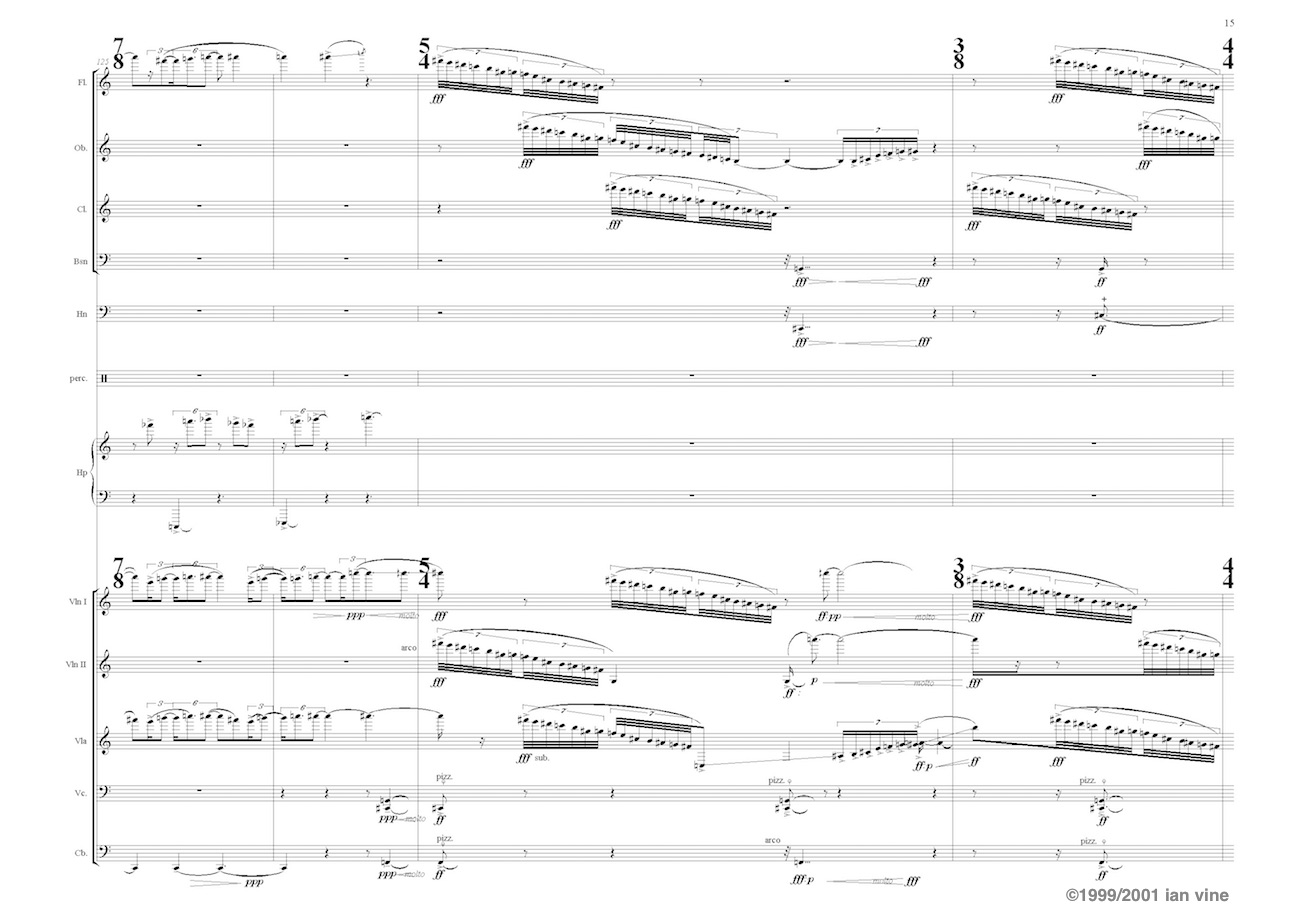 espinas, bars 125-128 ©1999/2001 Ian Vine